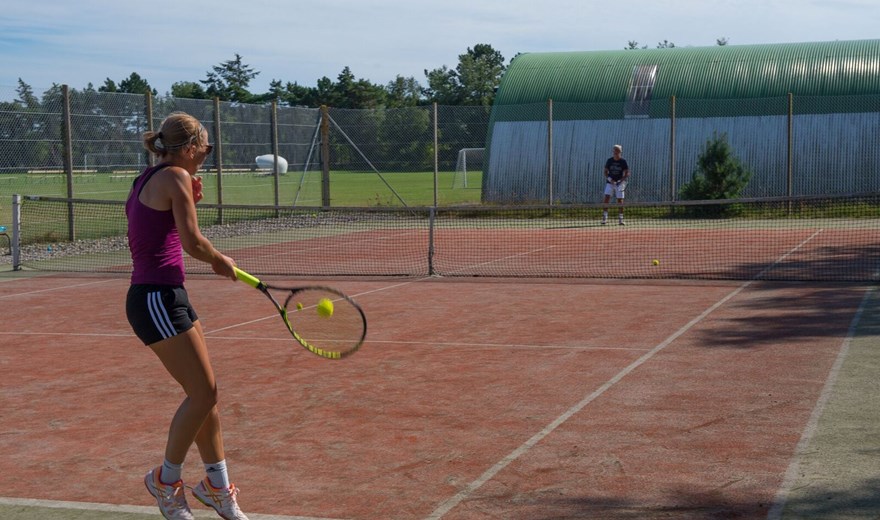 Vesterø Boldklub
Tennis at Vesterø Boldklub
Vesterø Boldklub offers both indoor and outdoor facilities. You can rent the tennis court for a good game of tennis outdoors. Every summer in week 29 is Vesterø Boldklub also arranges Kajfesten at Vesterø Harbour.
Strandvejen 19, 9940 Læsø
Åben: 1. januar - 31. december
Nøgle til tennisbanen skal afhentes på Læsø Turistkontor, Havnepladsen 1, Vesterø Havn i kontorets åbningstid. Der skal altid bookes tid foud.
Ved booking er der mulighed for tilkøb af leje af 2 ketsjere og en rulle bolde til 50 kr.
Booking af bane til lørdag og søndag skal ske senest fredag kl. 14.30, hvor der kan aftales nøgleafhentning med Turiskontoret.

Aflevering af nøgle og udstyr aftales ligeledes med turistkontoret.
Se turistkontorets åbningstider
Only few available
Price / Ticket
€: 10.27
Book
from 24. October