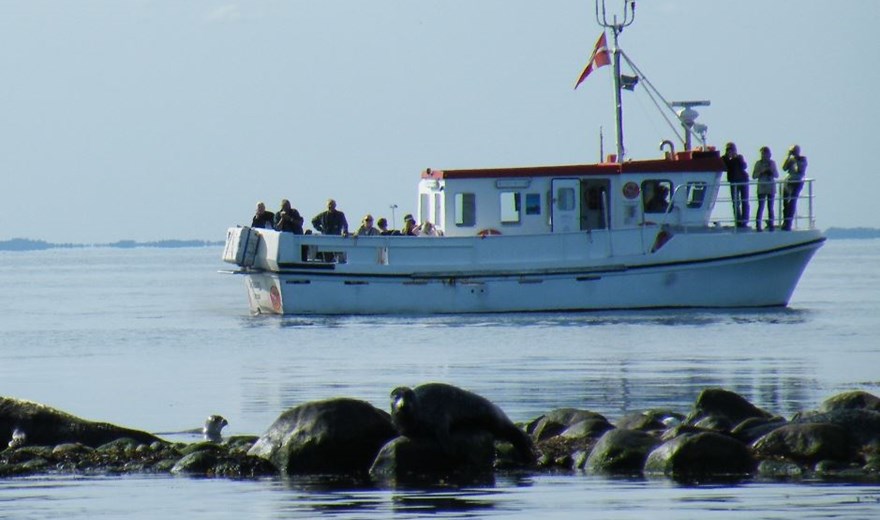 Seadog
Sail with Seadog
Take the Nature Agency's ferry service to Hirsholmene. From 1 January 2012 the Seadog Nature Agency Ferry between Frederikshavn and Hirsholmene. There is still a wide variety of marine adventure trips from ports on Læsø. Seadog approved by the Danish Maritime Authority for sailing with a maximum of 12 passengers. Seadog sails all year round. Sail Plan can be found on our website.
Åben: 1. januar - 31. december
The Seadog sails from Vesterø harbour. You catch cod and weever. Threre is usually plenty of fish for everybody.
Out of Vesterø, towards Nordre Rønner lies the stoone reef Borfeld. This is home to a seal colony, which you can, with the Seadog, get right up close to. The charming animals lie in full view on the protruding ricks and splash about in the water around the boat. As well as seals there are countless birds and some times you will also see porpoises. If you don´t have your own binoculars with you, you can borrow some on board. The trip departs from Vesterø.