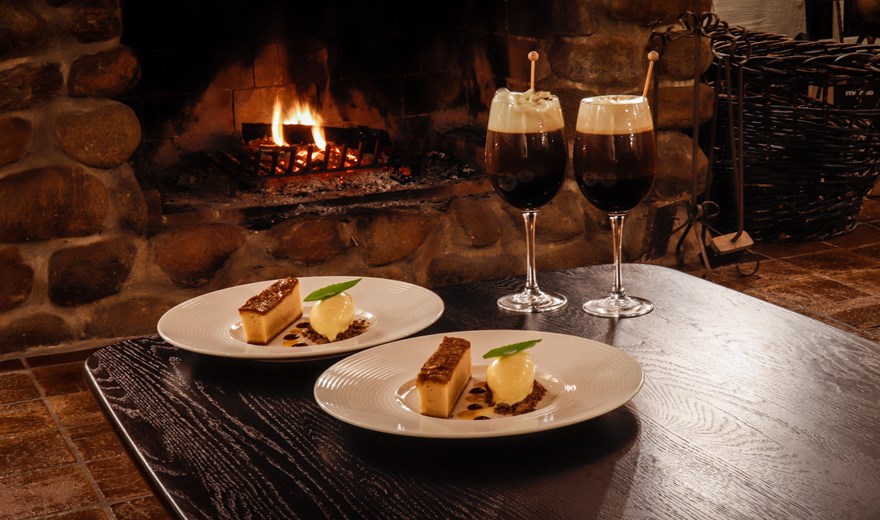 Short breaks with accommodation and menu on Læsø.
The island Læsø is known for the good ingredients, and seafood, lobsters, black lobsters, crabs and fish, as turbot, plaice o.m.f. or the island's own beef is rarely seen on the small cozy restaurants menucard and often with accessories such as chanterelles, porcini and countless fresh vegetables, fruits and berries also grown on Læsø. Læsø Vacations Ltd. has put these packages together for those who want a stay with a little extra. The packages include accommodation, with one or more meals.
Tag på en uforglemmelig Læsø tur og nyd en skøn menuferie på det idylliske Hotel Nygaard. I skal I bo midt på Læsø i flotte natur omgivelser.
Hotellet er oprindelig en gl. Købmandsgaard fra 1700 talltet, men står i dag som et smukt gennemrestaureret Hotel. Værelsesfløj med 18 hyggelige dobbeltværelser m/ lille the køkken og eget bad & toilet. Hovedbygningen består af reception, hyggelig restaurant, stor pejsestue og flot gildesal.
I bliver indlogeret 2 nætter i dejlig lyst dobbeltværelse. Velkomstmenu på ankomstdagen og morgenmad serveres i den hyggelige restaurant i hovedhuset.
Hund er ikke tilladt i dette ophold uden forudgående aftale med Hotellet.
NB: Hotellet har stemningfyldt brostens belagt indkørsel og indgangsparti til hotellet, men ikke nem tilgang for gangbesværede.
Opholdet kan bookes alle åbningsdage frem til 18. december
dog ikke
i perioden 19. juni - 14. august 2022
Anvist pris er for hele pakken og gældende for 2 personer
This package is covered by the Danish Travel Guarantee Fund